The world still misses Steve Irwin, the iconic TV host and animal conservationist who was taken from us far too soon in 2006, following a deadly interaction with a stingray.
No one misses him more than his family, all of whom have continued his mission to help and protect animals. His children Bindi and Robert have followed in their father's footsteps, and his widow Terri Irwin has honored his legacy as she continues to run the Australia Zoo.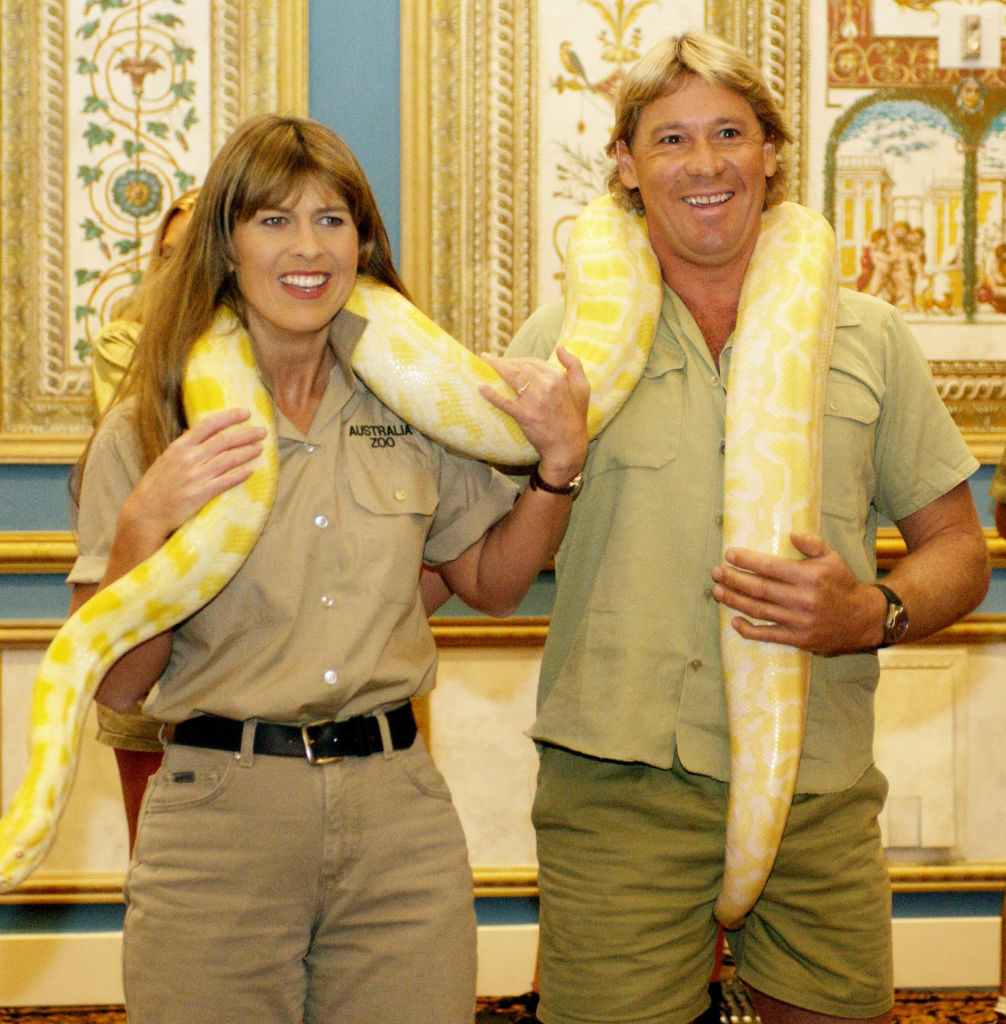 Steve and Terri were a perfect match: bonded by love for each other and their shared love for wildlife, they had many close happy years before Steve's tragic passing.
This weekend would've marked the couple's 30th wedding anniversary, and Terri took the opportunity to pay tribute to her late, beloved husband.
"I married this incredible bloke 30 years ago today," she wrote in a June 3 Twitter post, along with a photo of the two of them. "What an adventure!"
"Love and legacy live on."
Terri was born to a family of environmentalists, with a father who was constantly bringing home animals in need, so already had a passion for helping animals before she met Steve. She had her own rehabilitation facility called Cougar Country.
When she met the future "Crocodile Hunter," she was immediately smitten.
"I wasn't even dating, I wasn't even looking," she recalled on the Australian program Anh's Brush with Fame, per the Daily Mail. "I was 27-years-old, and figured my life was going to be my work, and met Steve and fell instantly in love."
She says he was the "most incredible guy," and was heartbroken to hear he had a girlfriend — only to find out his "girlfriend" was actually his dog.
After a whirlwind romance, the two got engaged and were married in Eugene, Oregon on June 4, 1992.
It was the beginning of a beautiful partnership. The two operated the Australia Zoo together, and became international media celebrities as the stars of the Crocodile Hunter TV series. They welcomed two children, Bindi and Robert.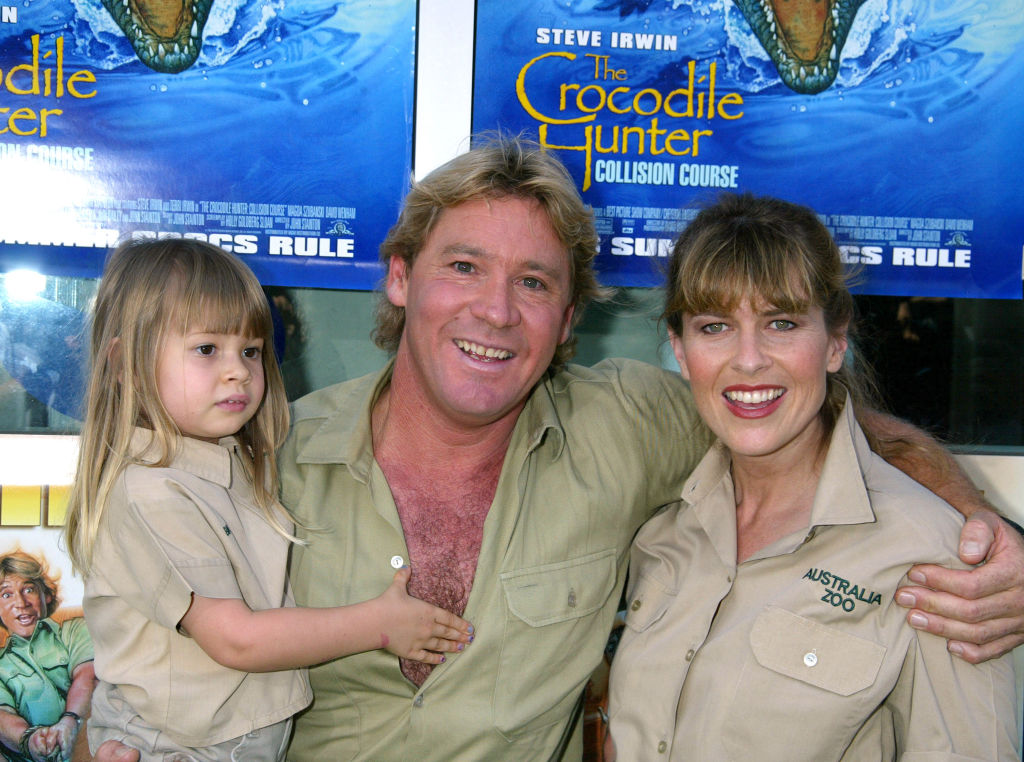 Terri was only 42 years old when she lost her husband and there has been speculation as to whether she would find love again.
It was a once-in-a-lifetime romance — so after Steve died in 2006, Terri never had any interest in new love.
"I keep saying this, and I think maybe 15 years later people are finally starting to believe me, Steve was it for me," she told the Courier Mail in November, per Yahoo Lifestyle. "That's just the way it is. I had a big, big love and it was enough to last a lifetime."
"I think when you become a young widow, it can be uncomfortable for other couples, that whole, 'Oh well, now she's single, is she looking around?' And my male friends are more comfortable, they can see I'm not chasing them. I'm too busy to chase anybody."
Terri Irwin new husband
Some years ago, the now 58-year-old widow had to navigate her way through romance rumors. Some tabloids speculated that she was dating Hollywood actor and Australian Russell Crowe.
Terri felt forced to address those rumors in a television interview stating that Russell was a "dear friend" who helped their family protect the Steve Irwin Wildlife Reserve in Queensland.
"In all honesty, he and Steve became friends many years ago, and after Steve passed, you find out who your true friends are. And Russell has been very loyal as a great friend," she told Access Hollywood in 2017.
Terri, who appeared on the show alongside her daughter Bindi, explained why she hasn't dated anyone else since Steve.
"Just because I feel a connection still with Steve," she said. "I really don't think I would have married if I hadn't met Steve. And he's very special to me and continues to be.
"And I've got beautiful kids and a lot of wonderful conservation work. So I'm lonely for Steve, but I'm not a lonely person."
Bindi was then asked if she wanted her mother to "get out there and date" to which she said, "Honestly, all I want in life is mom's happiness. What people sometimes forget is that when you find your soul mate, if you've found that soul mate, you really don't want to move on," she said.
Bindi added, "So mom had her soul mate, and mom and dad will always be married and will always be together. I think that's a beautiful thing."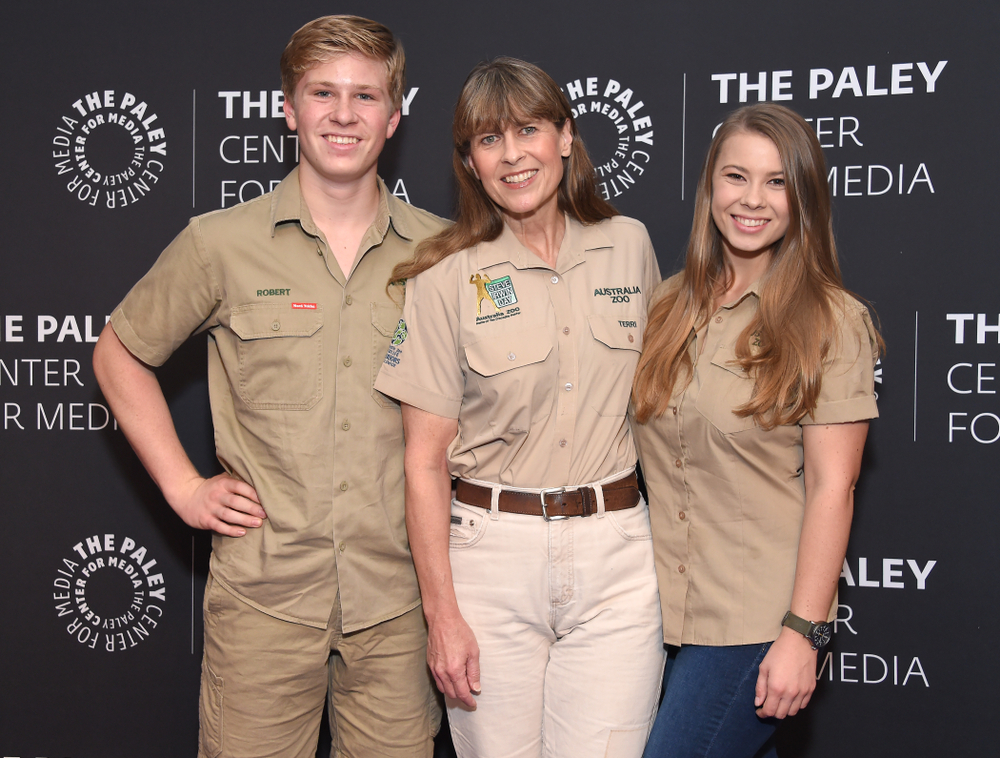 Terri has continued to operate the Australia Zoo, and while she says it hasn't always been easy — the zoo suffered a major loss of income during the coronavirus shutdown — the Irwins continue to care for over a thousand animals, including rare and endangered wildlife.
With now-grown children Bindi and Irwin also working at the zoo and bringing attention to Australia's wildlife, it's clear that the Irwin family is still keeping Steve's legacy alive all these years later.
It's clear that no one misses Steve Irwin more than his wife Terri — they were truly a perfect couple who had an incredible romance and partnership.
It's never easy to lose your husband, but we're glad Terri has continued to work hard to save animals and continue Steve's "Wildlife Warrior" legacy.