When Officer Kathryn Smith responded to a call about a stray mother dog and her puppies hanging around a local farm, she didn't know that one of the puppies would soon have a very special role at the St. Paul Police Department, writes reshareworthy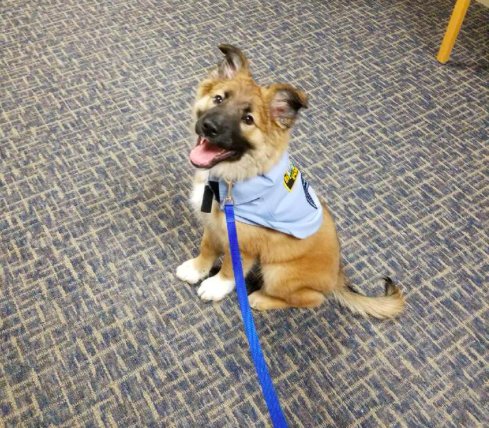 Meet Sgt. Fuzz – one of the puppies Smith rescued and ended up adopting.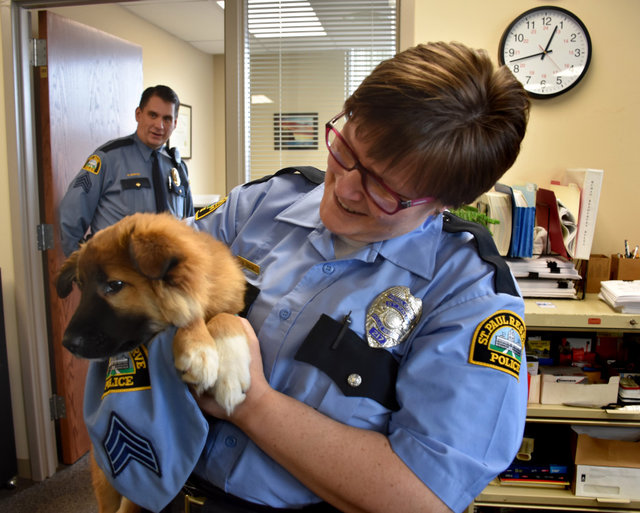 Smith brought the 5-month-old puppy to the station to meet her co-workers and the dog was so loved that he now has an official role in the Minnesota force.
It all came about because the police chief brings his dog, Stella, in to work once a week, so an invitation was extended out to Fuzz.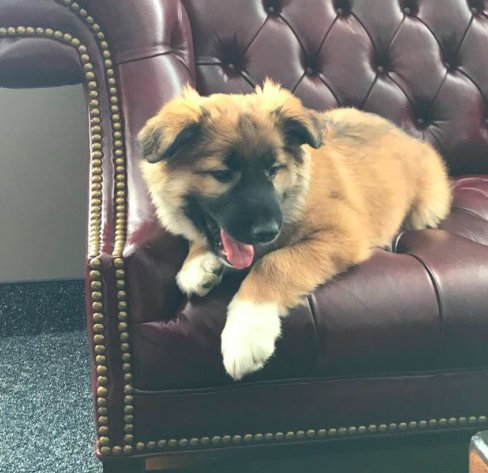 "Our chief brings his dog, Stella, in on Fridays, so we thought it'd be nice to have the puppy come in here and there, too," John Lozoya, senior commander of community engagement for the department, told The Dodo. "He was an instant hit with everyone."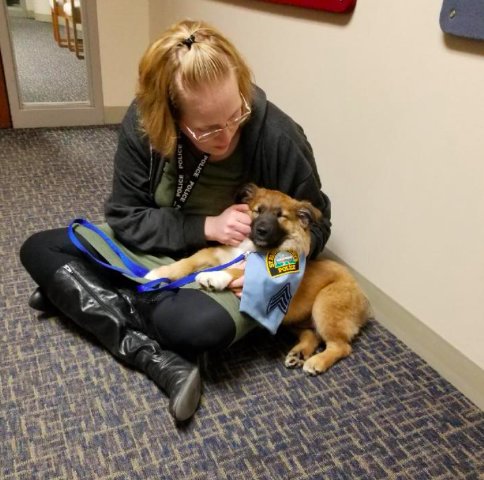 In fact, Sgt. Fuzz was such a hit that he has been designated the official "cuddle officer" and works about 10 hours a week comforting, playing and cuddling with staff members.
It's an important role, given the high stress many police officers face daily.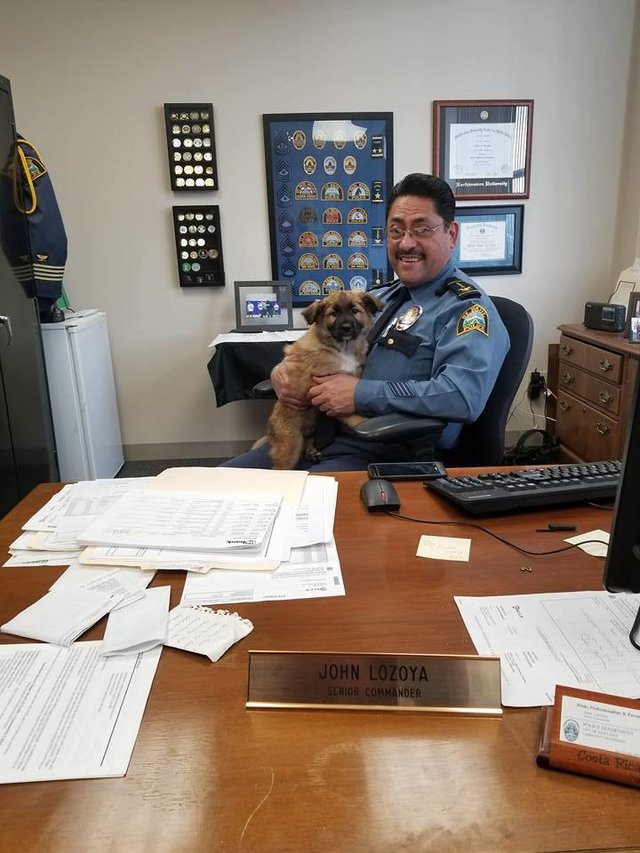 Fuzz is adapting so well to his designated role that the department plans on enrolling him in a therapy dog certification program when he's a bit older. Then he will help even more people!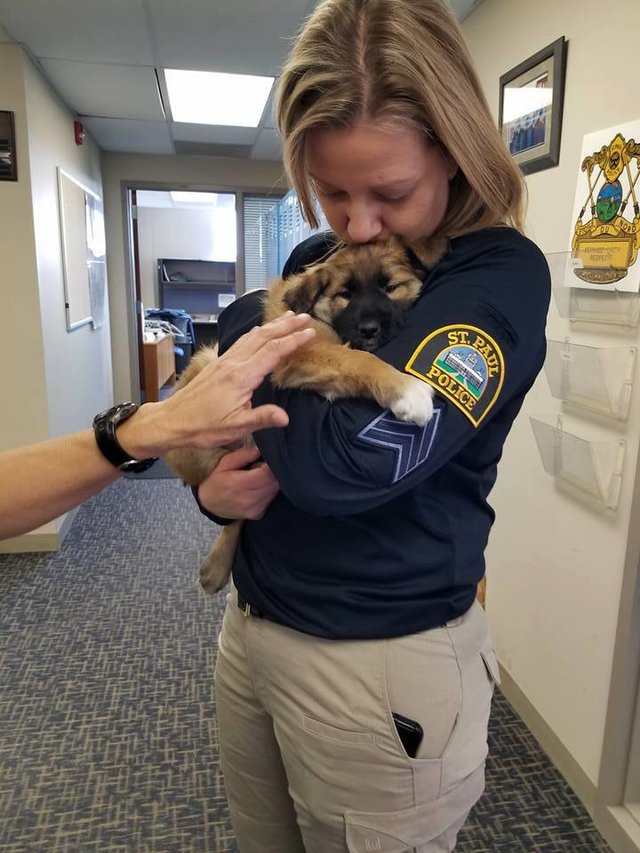 Until then, Sgt. Fuzz is on duty doing what he loves most – giving cuddles.