A New York woman decided to go for a hike with her 12-year-old dog, Liza, at Minnewaska State Park Preserve, but it ended in disaster, writes blog.theanimalrescuesite.greatergood
The small dog was apparently off the leash and fell into a deep rocky crevice. Liza was heard barking for help as park staff arrived.
They tried to rescue her that evening but the crevice was too deep and narrow to reach her.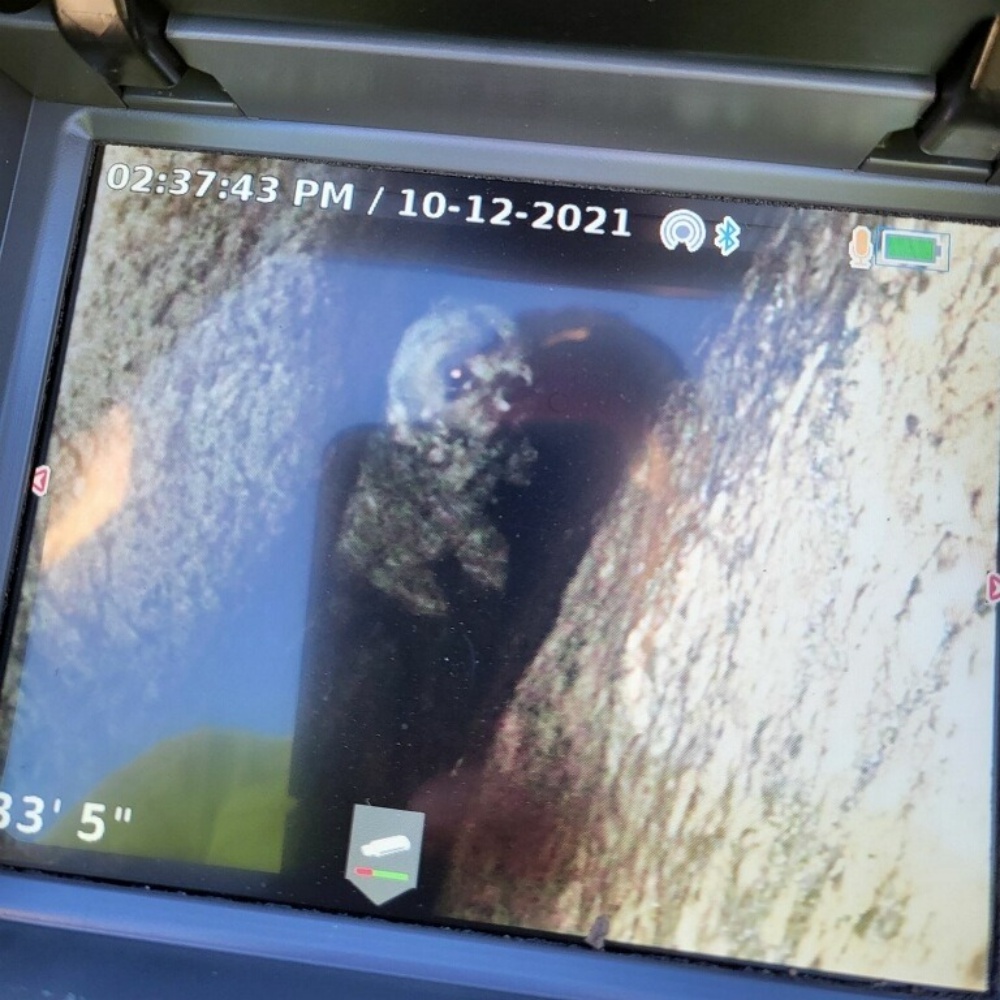 The next day they returned with a camera to check on the dog's condition. She appeared to be all right but rescuers were still unable to reach her.
Five days later with the help of Ulster County Society for the Prevention of Cruelty to Animals and a group that specializes in cave rescues, New Jersey Initial Response Team, they were finally able to reach Liza.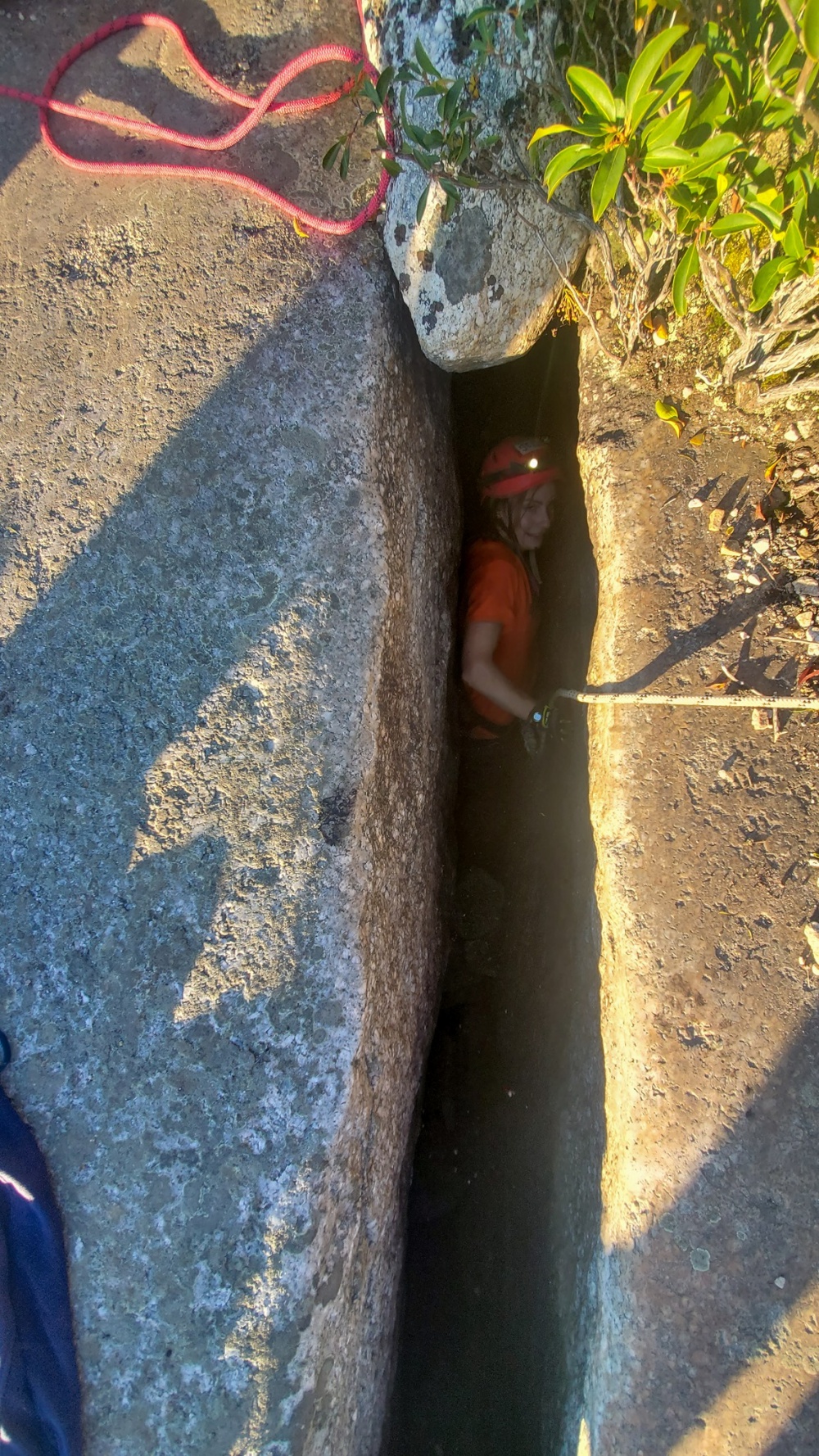 Thankfully, one of the rescuers was small enough to squeeze into the crevice and use a catch pole with a hotdog on the end to capture the dog.
"This was a tight vertical fissure leading to an even tighter horizontal crack. Only Jessica Van Ord, our smallest team member, was able to squeeze and contort herself more than 40 feet from the surface to reach the dog," said Mark Dickey, Chief of the New Jersey Initial Response Team.
"This incident is a reminder that a single misstep, whether by animal, child, or even adult, near caves or cliffs can be deadly. We were glad to work with the professionals at New York State Parks and the Ulster County SPCA to have the best possible outcome this time."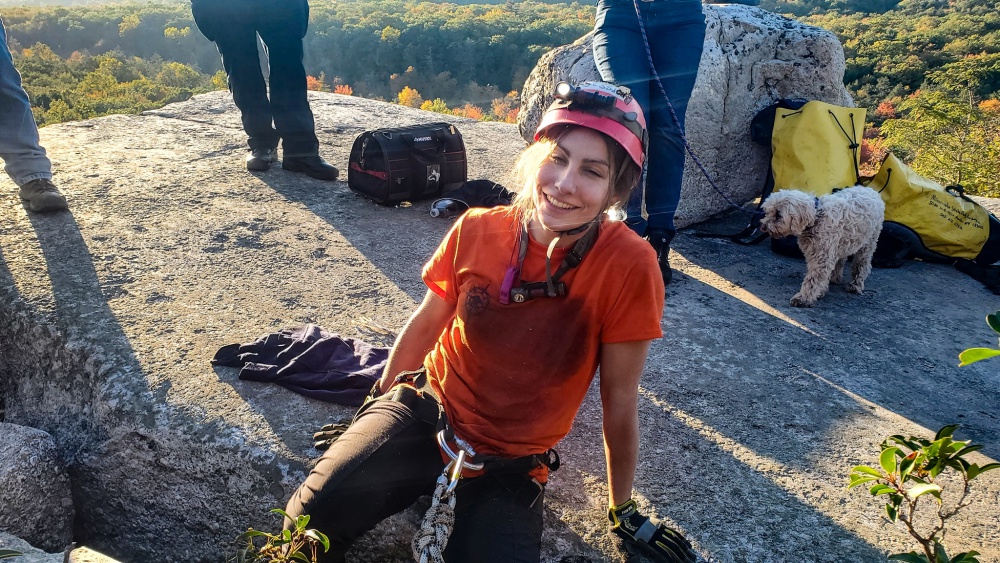 Liza was thirsty and starving but otherwise unharmed. The SPCA believes she survived by licking the damp walls. "While under observation with the camera, the dog was seen licking the damp walls of the crevice, likely providing itself with moisture that helped it survive."
She was reunited with her owner and park officials shared the good news on Facebook. They took the opportunity to urge everyone to follow all park rules.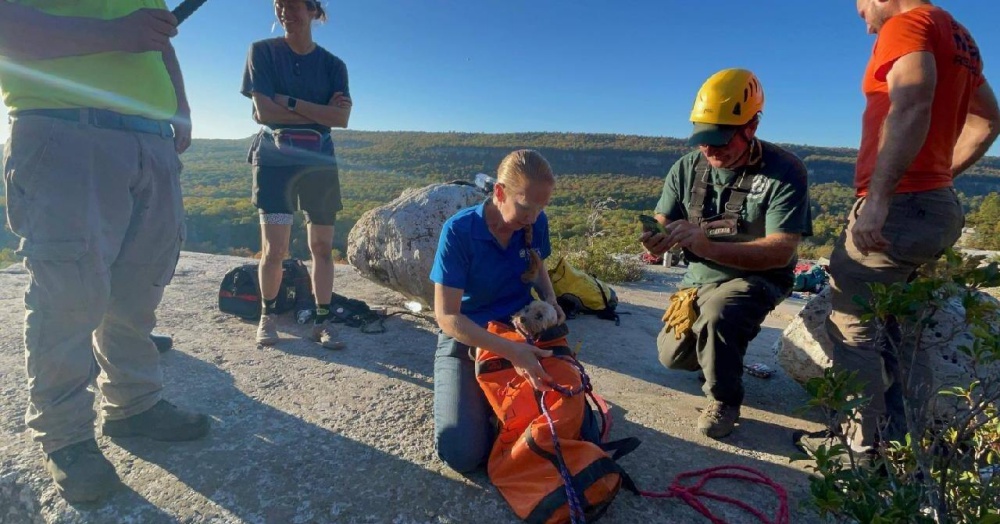 "We are thrilled that this lucky pup is ok and reunited with her owner. This incident is a reminder that the rules requiring dogs to be kept on leash are in place to protect loved pets, their owners, other visitors, and the park's fragile resources."