"Second Chances Wildlife Center" is a Kentucky based sanctuary that focuses on rehabilitating the injured, displaced or orphaned wildlife of the area, writes ilovemydogsomuch
One of their toughest recent cases was that of a poor mangy fox. The fox was severely sick and weakened due to the disease, rendering her incapable to fend for herself.
A wildlife worker spotted the dying fox and captured her to be brought to the sanctuary. However, the progressed mange made for a terrifying sight for the staff. The mange was so bad that it had started infecting major chunks of the fox's skin. Her furless skin was crusted frozen and her eyes were swollen shut, which ruined her ability to hunt for food.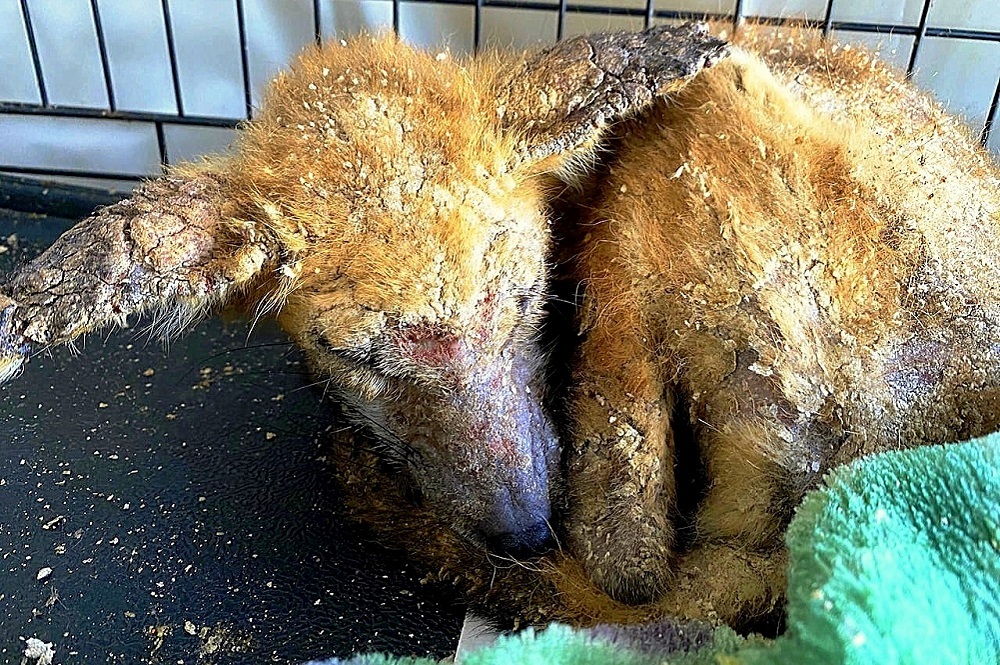 The staff followed the standard mange protocol and treated the fox in isolation. The frail creature had absolutely no fight left in her, so she let her caretakers handle her without any protest. With time, she realized the reliable humans were looking out for her and she completely surrendered herself to the recovery regime!
As the fox's skin began healing, her spunky personality started showing. She was no longer shy and timid, but wanted to play and interact with her environment. As she began getting restless in her chamber, the workers understood it was time to graduate her to an outdoor living arrangement.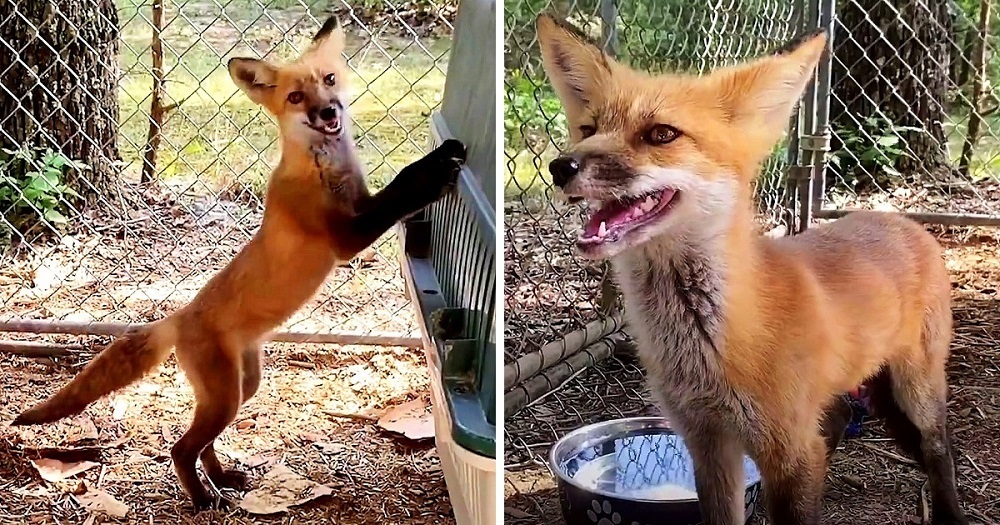 The sweet fox completed the rest of her healing in an outdoor enclosure, where she got back in rhythm with her real life survival skills. While she cherished and trusted her primary caretaker, she began craving for her true home once she got better. The workers knew it was time to set her free so she could live her life in the forest where she belongs.
This video takes us through this fox's journey as she beats the dreadful disease and finds herself again. Toward the end, we see the precious moment when her caretaker prepares to release her into the wild. The fox wavers for a while as she sees her home again, but she eventually bids a bittersweet farewell to her caretaker and runs free!
Click the video below to watch the fox's healing journey as she overcomes severe mange and blooms again.