A photo of college student Kayla Filoon and her recently adopted dog is quickly making its way through the internet and grabbing viewer's hearts. Filoon is a student at Temple University who was volunteering at a local animal shelter when she first met Russ, writes moneysavingbasics.com
The young dog was sick with kennel cough and suffering from other ailments like eye infection and itchy skin, and bleeding tail; he was also considered to be underweight. Despite all of that, Filoon notes his calm demeanor when he caught her eye like "he knew I [sic] was going to be his mommy one day."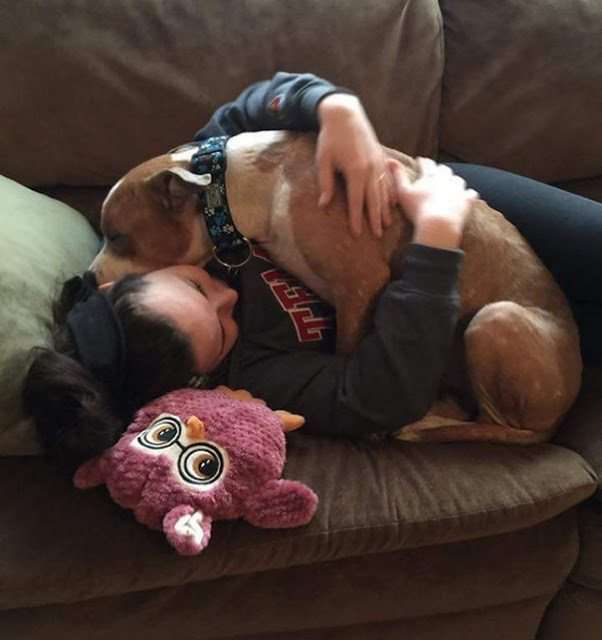 The next day she visited Russ again, and the two took a drive, and she immediately knew it was meant to be. Since then, the two have been practically inseparable.
The now-viral photo was taken by a friend while Filoon was studying, and showcases a heartwarming moment between a pet and its owner. The animal shelter was also excited by its power.
"We love seeing animals in their forever homes, knowing we helped create this perfect match."
Sometimes life brings two beings together in a way that can't be predicted. The two seem to be a true match-made-in-heaven and we can't wait to see more photos of the two of them in the future!